About PCD21
The Processing Community Day 2021 (PCD21) is a free and open-participation event. We welcome all members of the local and international community to join us. It aims to promote Creative Computation and Computational Thinking in the Arts and Design.
The PCD21 will take place on Thursday, February 11th, 2021 online. It's being organized by the Faculty of Fine Arts of the University of Porto, within the scope of the Communication Design and the Visual Arts degrees (namely in the LSI and the AMI courses). But, above all, it is an event designed for the entire community.
The program features a keynote conference of Karsten Schmidt, an online exhibition (resulting from the call for works), and a set of four beginner and intermediate-level warm-up workshops to be held online, on different creative coding topics.
Participation in all activities is free, but the registration is required.
Organized with the support of the Art, Design, and Society Research Institute (i2ADS) as part of the overall initiative of the Processing Foundation.
Due to the current social and health constraints, the event will be held exclusively online.
Other editions took place in 2019 and 2020:
Back to top
Call for Works
Call for Works for an Online exhibition
The PCD @Porto has invited professionals, researchers, students, and artists to submit individual or collective projects that explore the idea of vision from the creative coding perspective. The selected works were curated into an online exhibition within the scope of the event.
Visit the exhibition
Theme: Future Vision
Our relations have increasingly been mediated by digital screens, hence we are constantly seeing each other through computer cameras, or "computational eyes". As the event is held online, we would like to invite the submission of works that explores such a condition. In light of this, what possible forms or types of visions does the code point to? How can we manipulate or perhaps take advantage of these ways of seeing to speculate about alternative ways of seeing? Submissions that propose alternative ways (sound, tactile, haptic) of approaching the theme are also very welcome.
Requirements
Project submissions can be of static nature, such as posters or photographs. Or of dynamic nature such as video, interactive or performatic projects.
Make sure that you use code, not only Processing or p5.js, but any programming language or creative coding environment, in one of the development phases of the project development, either for the production of materials or for the final generation of the work.
You can use any type of materials, techniques or contents (illustrations, sounds, types, words, photography, etc).
Submission
The submission of proposals has ended. A huge thank you to all the participants who have submitted proposals!
Important dates
Submission deadline: 22 Jan 2021
Notifications: 29 Jan 2021
Jury
André Rangel (CITAR/FBAUP)

Researcher at CITAR, Centro de Investigação em Ciência e Tecnologia das Artes. PhD in Science and Technology of Art at UCP, Universidade Católica Portuguesa. Master in Digital Art at the same University, Communication Design Degree at ESAD, Escola Superior de Arte e Design. Art Director and Founder of 3kta project. Develops Art and Intermedia Design contemporary projects and events.

Camila Mangueira (i2ADS/FBAUP)

Invited Assistant professor at FBAUP and invited researcher of the i2ADS Institute. Interested in creative processes and image technologies, she researches the phenomena of complex representations from a cultural and semiotic perspective.

Pedro Amado (i2ADS/FBAUP)

Assistant Professor of Typography & Creative Coding FBAUP. Integrated member of the i2ADS research institute. Passionate for digital tinkering, focuses his research and development activities on digital and post-digital graphic design and human-computer interaction.
Visit the exhibition
Back to top
Activities dates
The PCD21 @ Porto promoted and organized a set of activities (call for works and workshops) that ultimately lead to the main event day on Thursday 11th of February of 2021.
Call for works (deadline)

Friday, February 22, 2021.

Warm-up workshops

Workshop Procedural Patterns: February 1 and 2, 2021.
Workshop Programmed Posters: February 4, 2021.
Uma amistosa introdução ao Processing modo Python: February 5, 2021.
Sensor Variable Font: February 8, 2021.

Main event (PCD21 conference)

Thursday, February 11, 2021. Online.
Back to top
Registration
Registration for the main event (February 11) was held through Eventbrite.
Back to top
Conference Program
Thursday, 11th February 2021:
11h00: Conference opening:

Welcome address
Exhibition opening
Moderator: Camila Mangueira (FBAUP / i2ADS)
Workshops results
Moderator: Pedro Amado (FBAUP / i2ADS)

12h00: Keynote

Karsten Schmidt (Toxi)
Moderator: André Rangel (FBAUP / CITAR)

14h30: Future Vision Talks

Tim Rodenbröker (DE)
Creative Coding Manifesto 2021

Alina Ling (Nanyang Technological University, SG)
Stones, Sound Textures

Rodrigo Carvalho (Openfield Creative Studio, BorisChimp504, PT)
Silent Inhabitants

Joanna Zylinska (Goldsmiths, University of London, UK)
Neuromatic

Moderator: Miguel Carvalhais (FBAUP / i2ADS)

16h00: Conference closing

Webperformance 04_3RT014, by Nicolau Centola
Moderator: Fabrício Fava (FBAUP / i2ADS)
All times are GMT Lisbon time

On the event day all the activities will be held online, via Zoom meeting. The link to the meeting will be sent to all registered participants on the day before the event.
Keynote Speaker: Karsten Schmidt
Thursday 11th, 12h00 (GMT). Moderated by: André Rangel.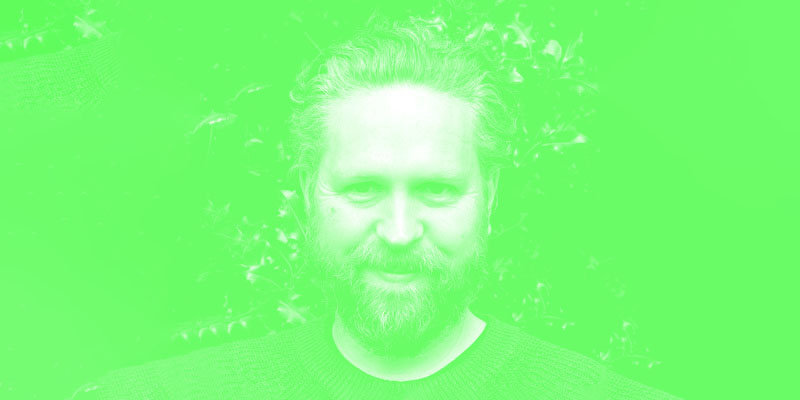 Frameworkless
"We make our own tools and then they shape us" - Field notes and learnings from an ongoing and meandering journey: two decades of computational design and creative coding related research, open source tool building and largely working outside popular platforms to develop a hands-on and bottom-up philosophy of learning, making & sharing things with code.
Karsten Schmidt (TOXI) is an award-winning computational designer merging code, design, interaction, art & craft skills. Starting in the deep end of the early 8-bit demo scene, for the past 2 decades he's been adopting a trans-disciplinary way of working and been laterally involved in a wide range of digital disciplines. With his studio PostSpectacular, he is actively exploring current possibilities at the intersection of design, art, software development and education and applying these in a variety of fields. A strong conceptual thinker and always striving for maximum creative freedom, Karsten's design approach is based on treating ideas as software at the heart, which in turn informs all other facets of each project. When not creating, he travels the world consulting and teaching workshops about the generative design approach, open source and employing code as creative tool. He's been an early contributor to the Processing.org project and to various books about programming and graphic design, and his work has been featured in the press and exhibited internationally, including the MoMA, New York.
Back to top
Warm-up workshops
PPp5.js: Procedural Pattern Programming with p5.js
Monday 1 & Tuesday 2 February of 2021, 10:00–12:00 GMT (in a total of 4h). Online via Microsoft Teams.
The goal of this workshop is to introduce participants to creative coding with the p5.js Javascript library. This is a two-day beginner-level workshop. Participants will be guided through the first steps of computer programming.
More information about the workshop program, instructors and registration on EventBrite. This workshop is already fully booked.
Programmed posters: deconstructing iterations in p5.js
Thursday 4 February of 2021, 18:30–20:30 GMT (in a total of 2h). Online via Zoom.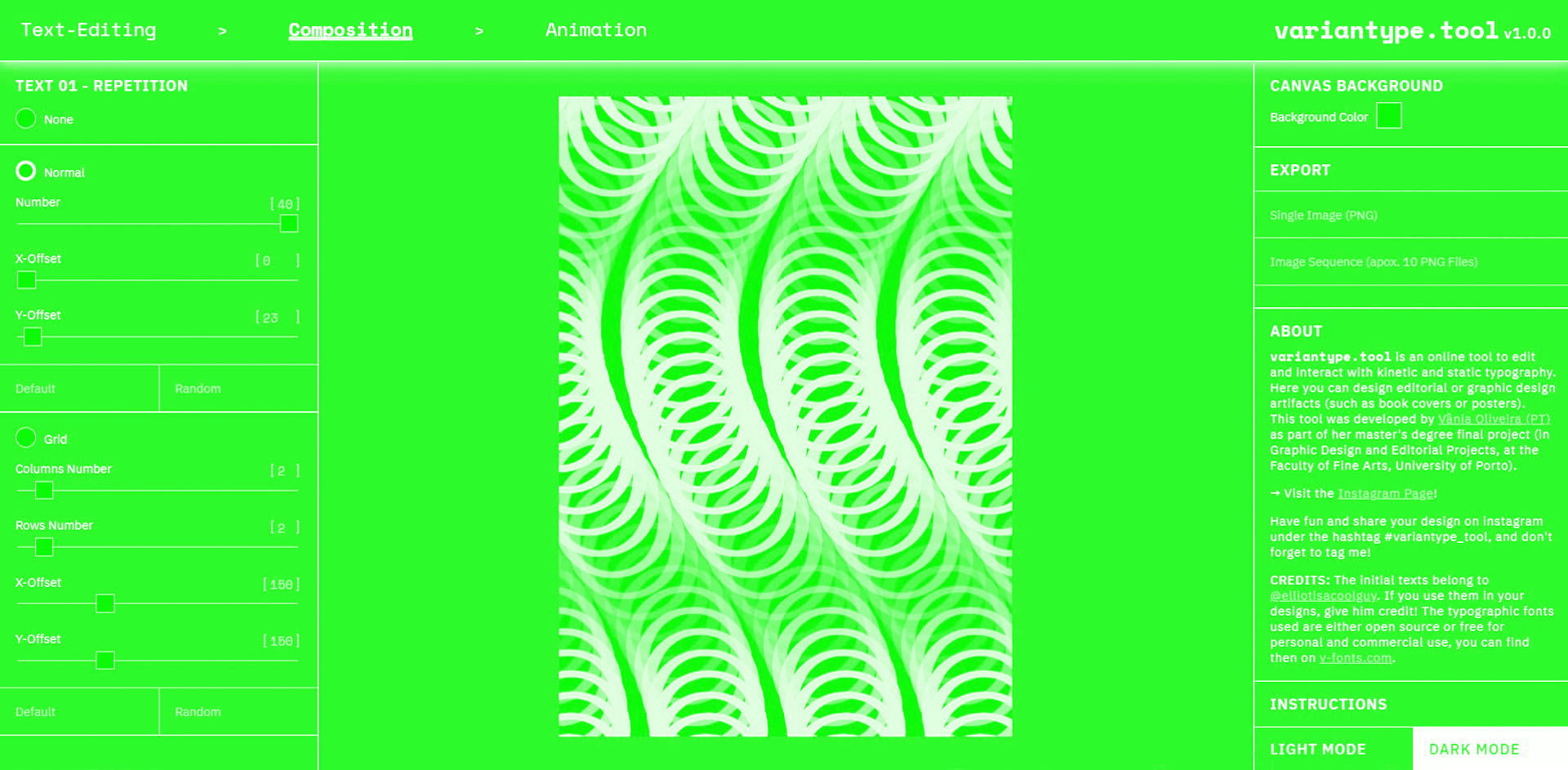 The goal of this workshop is to develop a software interface to generate animated posters with iterated text using the p5.js Javascript library. This is an intermediate-level workshop. Participants will be guided in the development of a prototype of online software that allows the user to create animated typographic posters. In this workshop, we will be focusing on using an Object-Oriented Programming (OOP) approach to structure the algorithm.
More information about the workshop program, instructors and registration on EventBrite. This workshop is already fully booked.
Uma amistosa introdução ao Processing modo Python
(A friendly introduction to Processing Python mode)

Friday 5 February of 2021, 15:00–17:30 GMT-3 (Brasil, São Paulo time) or 18:00–20:30 GMT (in a total of 2h30). Online via Zoom. This workshop will be held in Portuguese, but is suitble for English-speacking participants.

The goal of this workshop is to introduce participants to creative coding with the Processing Python mode variant (py.processing.org)
Processing is an ecosystem of tools and ideas for creative coding, with a focus on making coding accessible and inclusive for artists, designers, educators, beginners… Processing Python mode adds to it the friendly Python syntax.
Support materials available at: https://abav.lugaralgum.com/material-aulas/
More information about the workshop program, instructors and registration on EventBrite
Sensor Variable Font
Monday 8 February of 2021, 10:00–13:00 GMT+1 (Madrid Time) / 09:00–12:00 GMT (Porto Time) Online. (in a total of 3h)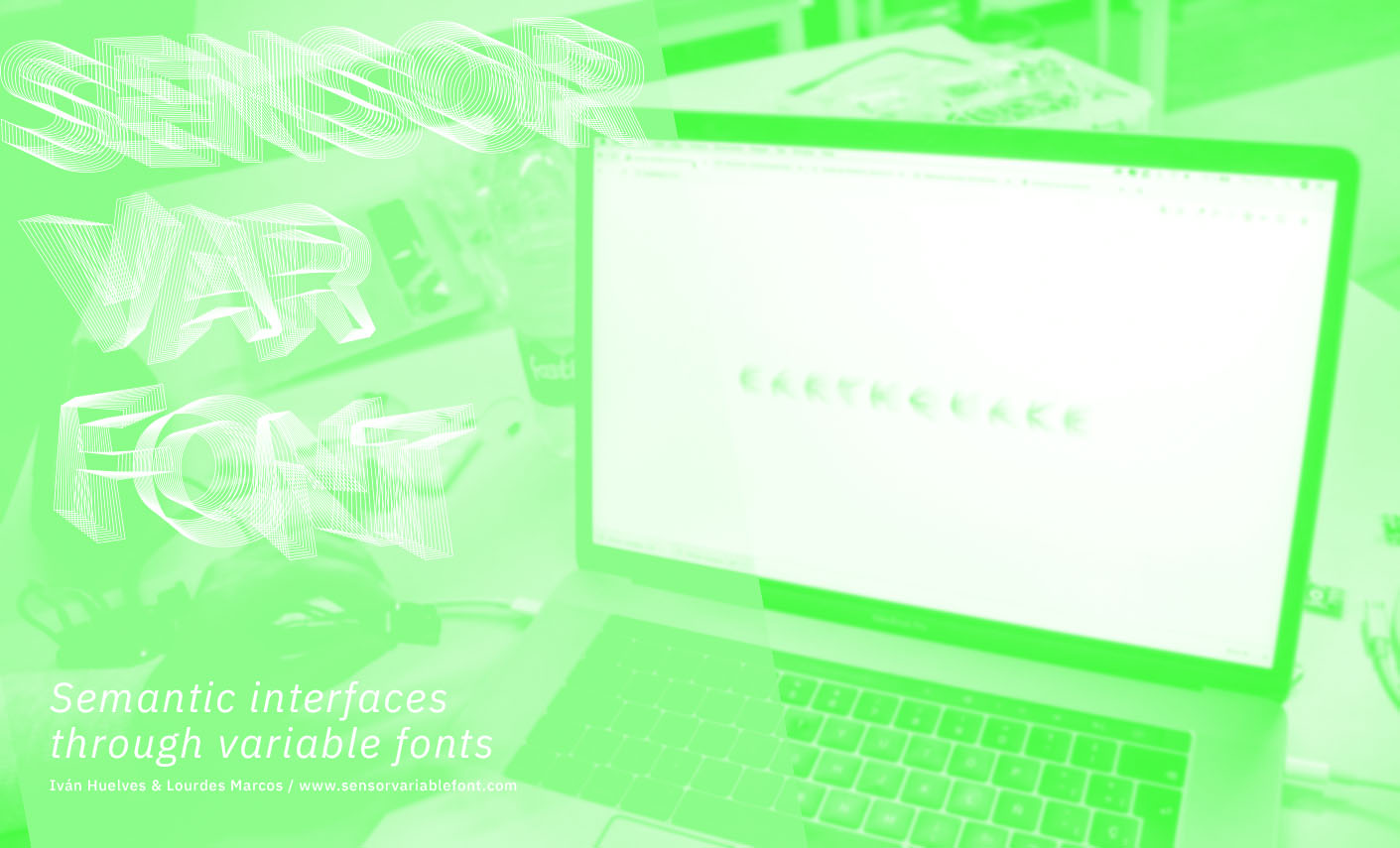 Cities are rapidly evolving towards the so-called Smart cities, where the Internet of Things (IoT) and the hyperconnectivity of citizens are creating new coexistence and interaction paradigms. The experiences with the interfaces can become much more meaningful due to the use of variable fonts, whose potential lies in turning typography into something alive, capable of adapting to the environment around it.
The goal of this workshop is to introduce participants to improve the user experience of graphical interfaces by creating a semantic relationship between typography and data collected by sensors.
This is a one-day beginner-level workshop. Participants will be introduced to the new font technology variable fonts, to connect sensors to the open-source board Arduino and learn the tools to synchronize the data and the typeface through HTML, CSS, and Js.
You can get more info about the project at www.sensorvariablefont.com
More information about the workshop program, instructors and registration on EventBrite. This workshop is already fully booked.
Back to top
Organization & contacts
André Rangel

(CITAR/FBAUP)

Organization. Keynote moderation

Camila Mangueira

(i2ADS/FBAUP)

Organization. Exhibition curator & digital communication

Fabrício Fava

(i2ADS/FBAUP)

Organization. Digital Communication & exhibition support

Joana Carneiro

(i2ADS/FBAUP)

Communication Design

Miguel Carvalhais

(i2ADS/FBAUP)

Organization. Artist Talks moderation

Pedro Amado

(i2ADS/FBAUP)

Event organizer. Workshops organization & exhibition support

Pedro Cardoso

(INESC/FBAUP)

Organization

Tiago Assis

(i2ADS/FBAUP)

Organization
For additional information, please contact:

Follow us on:
Facebook
Instagram
Back to top